120B2
Technical specifications

Displacement

120ccm

Bore

47 mm

Stroke

35 mm

Power at 5200 RPM

6,7 HP

Maximum flight height

6000 m altitude

Operating speed

2000 - 6000 RPOperating RPM

Fuel consumption

190 - 340g/KWh by the load

Fuel

gasoline 95 - 105 oct
Engine could be used in both push and pullconfguration.
Engine functions are controlled by a control unitthat the
engine invarious modes, mesaures the necessary dataand
is able to communicate with the parent flight system.The
basic information is displayed on the LED displaydirectly
in the control unit. Mapping the engine controlunit using an external operator panel - included. The engine can be equippedwith electric starter. The engine is equipped with a generator and regulat.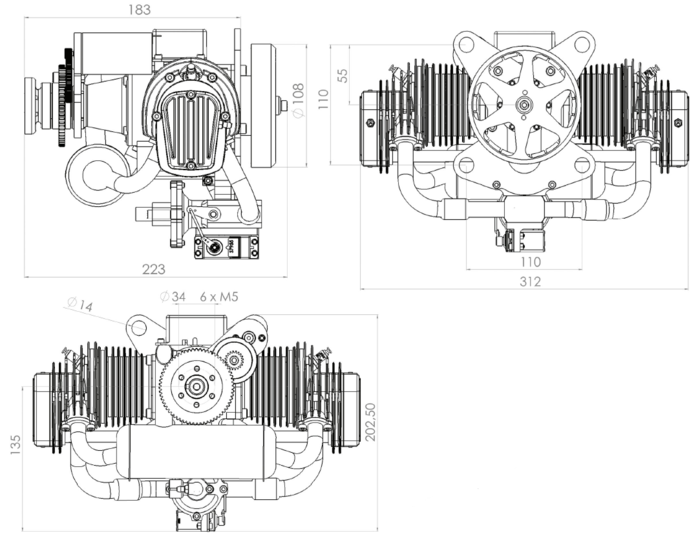 Generator parameters
PMG ( Permanent Magnet Generator) - 3 phaseoutput
NdFeB magnets
Voltage curve 14V/1000RPM ( possibility ofrewinding according to client)
Diameter 101mm
Thickness 22mm
Weight 450g
Out. Power at 3000RPM – 300W
Out. Power at 6000RPM – 600W
Cooling – forced by air flow
Resistance to fuel, oil, water , mechanicalstress
Operating temperature -30°C to 120°C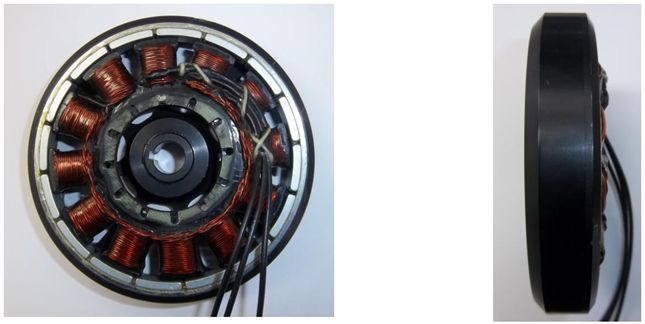 文件下载:120-B2发动机.pdf